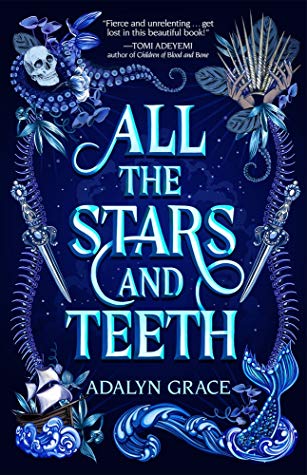 Whoa, did this year just fly by or what!? I feel like I just woke up from my trip to BookCon in June and now we are gearing up for the hustle and bustle of the Christmas Holiday Season.
One of the things I love about the month of December is the preparation for the new year, a new beginning. In that spirit, I have set out to complete my first DEBUT DECEMBER CHALLENGE.

What does that mean? During the month of December, I will ONLY read debut books. Now, that doesn't mean that they are specifically 2019 debuts (though many are) but more so that every book I read this month will be the FIRST novel from that author.

The following are the books I am aiming to tackle on this challenge. It's a short list, but it's a busy month. I'm hoping to add in more, but we shall see! 🙂
What's on your December reading list?!

**** I did some searching around, and I couldn't find a blog that "hosts" this challenge, so I'm just going to wing it and host myself. ha! If you know of a blog that is, in fact, hosting a #debutdecember event, drop me a comment – I'd love some company along the way!

The Fever King

In the former United States, sixteen-year-old Noam Álvaro wakes up in a hospital bed, the sole survivor of the viral magic that killed his family and made him a technopath. His ability to control technology attracts the attention of the minister of defense and thrusts him into the magical elite of the nation of Carolinia.
The son of undocumented immigrants, Noam has spent his life fighting for the rights of refugees fleeing magical outbreaks—refugees Carolinia routinely deports with vicious efficiency. Sensing a way to make change, Noam accepts the minister's offer to teach him the science behind his magic, secretly planning to use it against the government. But then he meets the minister's son—cruel, dangerous, and achingly beautiful—and the way forward becomes less clear.
Caught between his purpose and his heart, Noam must decide who he can trust and how far he's willing to go in pursuit of the greater good.

Crier's War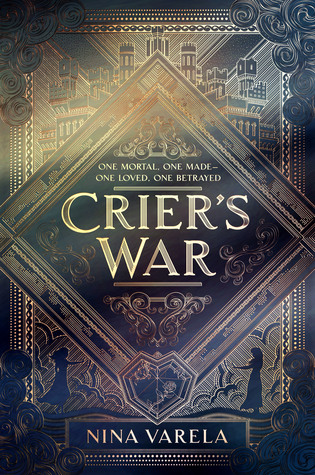 After the War of Kinds ravaged the kingdom of Rabu, the Automae, designed to be the playthings of royals, usurped their owners' estates and bent the human race to their will.

Now Ayla, a human servant rising in the ranks at the House of the Sovereign, dreams of avenging her family's death…by killing the sovereign's daughter, Lady Crier.
Crier was Made to be beautiful, flawless, and to carry on her father's legacy. But that was before her betrothal to the enigmatic Scyre Kinok, before she discovered her father isn't the benevolent king she once admired, and most importantly, before she met Ayla.

Now, with growing human unrest across the land, pressures from a foreign queen, and an evil new leader on the rise, Crier and Ayla find there may be only one path to love: war.

The Light Between Worlds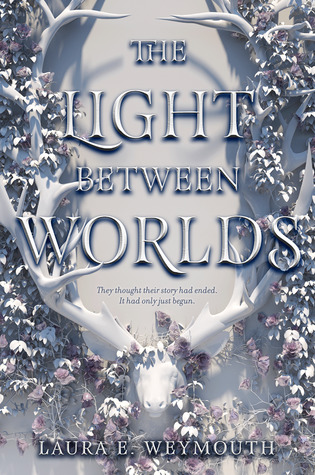 Five years ago, Evelyn and Philippa Hapwell cowered from air strikes in a London bomb shelter. But that night took a turn when the sisters were transported to another realm called the Woodlands. In a forest kingdom populated by creatures out of myth and legend, they found temporary refuge.
When they finally returned to London, nothing had changed at all—nothing, except themselves.
Now, Ev spends her days sneaking into the woods outside her boarding school, wishing for the Woodlands. Overcome with longing, she is desperate to return no matter what it takes
Philippa, on the other hand, is determined to find a place in this world. She shields herself behind a flawless exterior and countless friends, and moves to America to escape the memory of what was.
But when Evelyn goes missing, Philippa must confront the depth of her sister's despair and the painful truths they've been running from. As the weeks unfold, Philippa wonders if Ev truly did find a way home, or if the weight of their worlds pulled her under.

All the Stars and Teeth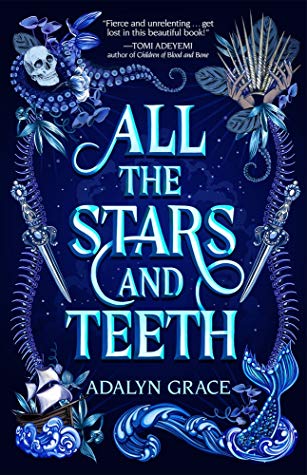 She will reign.

As princess of the island kingdom Visidia, Amora Montara has spent her entire life training to be High Animancer—the master of souls. The rest of the realm can choose their magic, but for Amora, it's never been a choice. To secure her place as heir to the throne, she must prove her mastery of the monarchy's dangerous soul magic.
When her demonstration goes awry, Amora is forced to flee. She strikes a deal with Bastian, a mysterious pirate: he'll help her prove she's fit to rule, if she'll help him reclaim his stolen magic.
But sailing the kingdom holds more wonder—and more peril—than Amora anticipated. A destructive new magic is on the rise, and if Amora is to conquer it, she'll need to face legendary monsters, cross paths with vengeful mermaids, and deal with a stow-away she never expected… or risk the fate of Visidia and lose the crown forever.


A Queen in Hiding

Debut author Sarah Kozloff offers a breathtaking and cinematic epic fantasy of a ruler coming of age in A Queen in Hiding, and all four books will be published within a month of each other, so you can binge your favorite new fantasy series.

Orphaned, exiled and hunted, Cérulia, Princess of Weirandale, must master the magic that is her birthright, become a ruthless guerilla fighter, and transform into the queen she is destined to be.

But to do it she must win the favor of the spirits who play in mortal affairs, assemble an unlikely group of rebels, and wrest the throne from a corrupt aristocracy whose rot has spread throughout her kingdom.