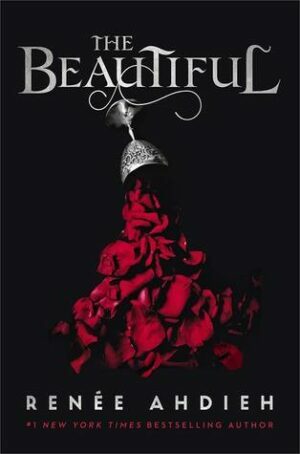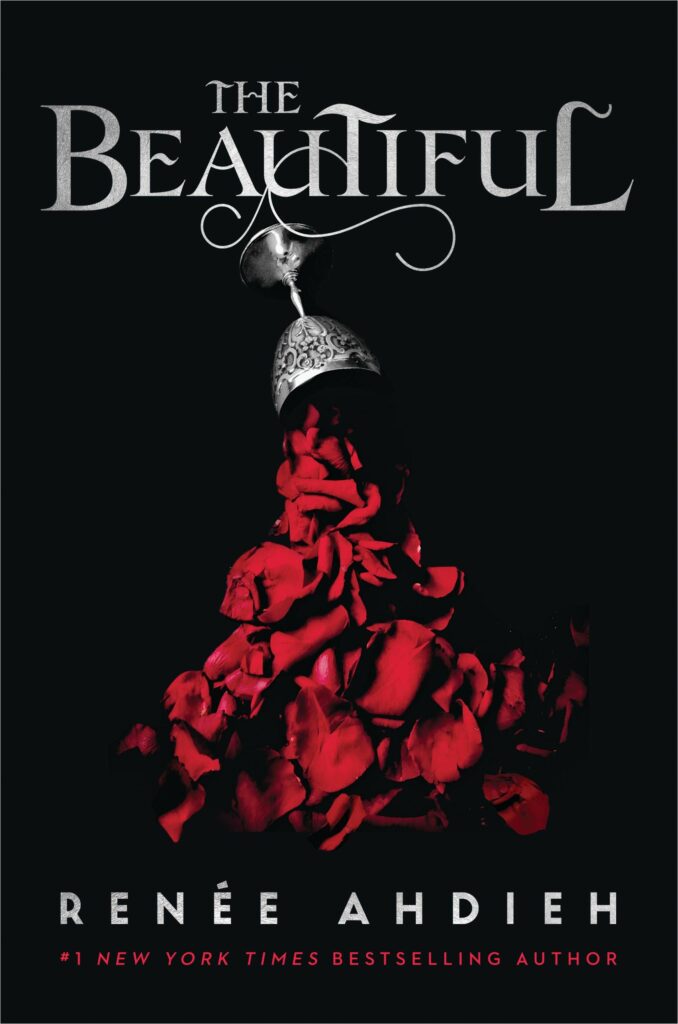 ★ ★ ★
Author: Renee Ahdieh
Publisher: G.P. Putnam's Sons Books for Young Readers
Format/Source: Physical Book
Goodreads, IndieBound, Amazon, Book Depo
From GoodReads: In 1872, New Orleans is a city ruled by the dead. But to seventeen-year-old Celine Rousseau, New Orleans provides her a refuge after she's forced to flee her life as a dressmaker in Paris. Taken in by the sisters of the Ursuline convent along with six other girls, Celine quickly becomes enamored with the vibrant city from the music to the food to the soirées and—especially—to the danger. She soon becomes embroiled in the city's glitzy underworld, known as La Cour des Lions, after catching the eye of the group's leader, the enigmatic Sébastien Saint Germain. When the body of one of the girls from the convent is found in the lair of La Cour des Lions, Celine battles her attraction to him and suspicions about Sébastien's guilt along with the shame of her own horrible secret.

When more bodies are discovered, each crime more gruesome than the last, Celine and New Orleans become gripped by the terror of a serial killer on the loose—one Celine is sure has set her in his sights . . . and who may even be the young man who has stolen her heart. As the murders continue to go unsolved, Celine takes matters into her own hands and soon uncovers something even more shocking: an age-old feud from the darkest creatures of the underworld reveals a truth about Celine she always suspected simmered just beneath the surface.

At once a sultry romance and a thrilling murder mystery, master storyteller Renée Ahdieh embarks on her most potent fantasy series yet: The Beautiful.
The Cat Lady Breaks Down…..
Plot: ★★★
World: ★★★
Writing: ★★★★
Character Development: ★★
…the writing…..
Renee Ahdieh's writing is ok. I have yet to love one of her books, which disappoints me every turn of the way. Her books always sound phenomenal, and then fall flat. I keep buying them though, so there's obviously something I like, I just don't know what it is. It's written to intrigue me enough to want to know what happens, but I won't run around yelling at everyone to read it.
…the plot….
The Beautiful is about a girl named Celine who must flee her life in Paris and settles into New Orleans. While she is there, a string of murders occurs leaving everyone shaken to their core.

I'm going to put this out there. This book has 1000000000% been marketed as the book to bring Vampires back to YA. Let me know you, IT'S NOT! Come on, obviously the murders are being committed by a vampire, that is obvious from the way the first murder is described. There are minimal vampires in this book until the last 25 pages, and even that's questionable. I'm pretty sure the sequel will be the book to reintroduce vamps to YA. The publisher really needs to rethink how they are marketing this book.

Aside from the non-existent vampires, this book was decent. Nothing fantastic, but not terrible either. I hung on enough to want to keep reading. I was shrouded in the mystery and trying to figure out who the killer is. I had theories, but I was wrong, which is good because I have been guessing the killers lately and it makes me sad!

The Beautiful is set in the 1800's, and that is clear by the talks of moral values (a woman not being alone with a man) and a constant mention of darker skin tones being slaves and not being allowed to do the same things as others. This doesn't bother me because it is history, but I feel that is was only used to help set the tone for the time period.

This is still a good read if you lower your expectations and don't listen to all the hype. I'm glad I didn't stand in the line for this arc at Bookcon though.
...the characters…
Celine is decent enough. She is very two dimensional though. I didn't feel any strong connection to her one way or another. She was just kind of there.

Bastien is also very blah. I have no other words for him.

There's supposed to be a romance in this book, but it really fell short. It quit literally only comes into play a few pages out of the entire book.

I did not connect with the characters at all.
….final thoughts…
I'm disappointed. I want more vampires. I really hope the sequel delivers that.
tl;dr
1800's, New Orleans, a series of mysterious killings are happening. Celine is on the case! (NOT A VAMPIRE BOOK! THEY'RE JUST BARELY THERE. SAME WITH THE ROMANCE.)
About the Author:
Renée Ahdieh is the author of the #1 New York Times bestselling The Wrath and the Dawn and The Rose and the Dagger. In her spare time, she likes to dance salsa and collect shoes. She is passionate about all kinds of curry, rescue dogs, and college basketball. The first few years of her life were spent in a high-rise in South Korea; consequently, Renée enjoys having her head in the clouds. She lives in Charlotte, North Carolina, with her husband and their tiny overlord of a dog.