It's February, which means this month is BLACK HISTORY MONTH here in the USA. Black History Month is a time to celebrate the lives and accomplishments of the brilliantly talented Black Community. In many industries, POC must work twice as hard to be heard, seen, and listened to.
Les be honest – in MANY ways, there would not be the Queer community we know today without the influential hands of POC. Their genius, determination, and drive helped build the foundation of what so many of us fight for day in and day out.
As David j. Johns,  executive director of the National Black Justice Coalition said "As long as there have been black people, there have been black LGBTQ and same-gender-loving people. Racism combined with the forces of stigma, phobia, discrimination and bias associated with gender and sexuality have too often erased the contributions of members of our community."
It's important to remember, acknowledge, and support those that made history happen. Far too often we remember the modern heroes, whitewashing the history that is given to everyone. This is not acceptable! Instead, we should be focusing and learning about activists such as James Baldwin, Marsha P. Johnson, and Bayard Rustin . These individuals (and more) played tremendous roles in pushing the queer movement forward. These trailblazers juggled so many hats, from leaders of the Stonewall Riots, authors, and performers to advisors to MLK, Jr. People from all occupations, coming together for a common effort – an effort that benefited so many of us.
"The lives and contributions of LGBT communities are an integral part of the larger story we tell. These stories aren't isolated or segregated from the larger narrative but are a natural and intrinsic part of the broader story we're sharing regarding the broad contributions of African Americans to American history and culture."
– AARON BRYANT
Being an ally to any group means more than just saying you are an ally. Participating in lifting up their voices, stepping back and allowing them to speak, and consuming their art – be it books, film, shops, etc. – are simple ways you can actively support a community.
Today, we are showcasing ten black authors that have made an impact in the queer literature community and a few of the powerful books they have written. Each one should be mandatory reading at this point, so be prepared to add each of these to your TBR immediately!
JAMES BALDWIN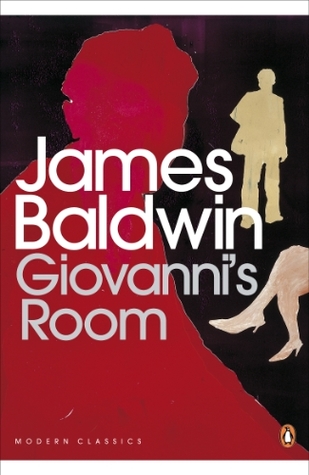 Baldwin's haunting and controversial second novel is his most sustained treatment of sexuality, and a classic of gay literature. In a 1950s Paris swarming with expatriates and characterized by dangerous liaisons and hidden violence, an American finds himself unable to repress his impulses, despite his determination to live the conventional life he envisions for himself. After meeting and proposing to a young woman, he falls into a lengthy affair with an Italian bartender and is confounded and tortured by his sexual identity as he oscillates between the two.

Examining the mystery of love and passion in an intensely imagined narrative, Baldwin creates a moving and complex story of death and desire that is revelatory in its insight.
KACEN CALLENDAR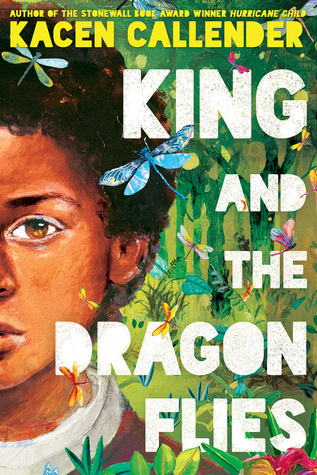 Twelve-year-old Kingston James is sure his brother Khalid has turned into a dragonfly. When Khalid unexpectedly passed away, he shed what was his first skin for another to live down by the bayou in their small Louisiana town. Khalid still visits in dreams, and King must keep these secrets to himself as he watches grief transform his family.
It would be easier if King could talk with his best friend, Sandy Sanders. But just days before he died, Khalid told King to end their friendship, after overhearing a secret about Sandy—that he thinks he might be gay. "You don't want anyone to think you're gay too, do you?"
But when Sandy goes missing, sparking a town-wide search, and King finds his former best friend hiding in a tent in his backyard, he agrees to help Sandy escape from his abusive father, and the two begin an adventure as they build their own private paradise down by the bayou and among the dragonflies. As King's friendship with Sandy is reignited, he's forced to confront questions about himself and the reality of his brother's death.
ALYSSA COLE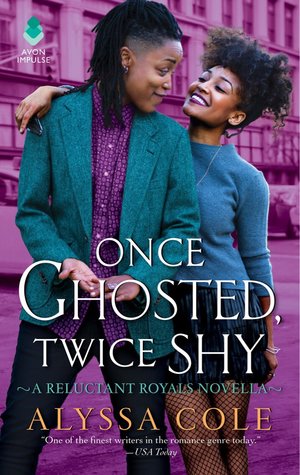 Alyssa Cole returns with a fun, sexy romance novella in the Reluctant Royals series!
While her boss the prince was busy wooing his betrothed, Likotsi had her own love affair after swiping right on a dating app. But her romance had ended in heartbreak, and now, back in NYC again, she's determined to rediscover her joy–so of course she runs into the woman who broke her heart.
When Likotsi and Fabiola meet again on a stalled subway train months later, Fab asks for just one cup of tea. Likotsi, hoping to know why she was unceremoniously dumped, agrees. Tea and food soon leads to them exploring the city together, and their past, with Fab slowly revealing why she let Likotsi go, and both of them wondering if they can turn this second chance into a happily ever after.
RIVERS SOLOMON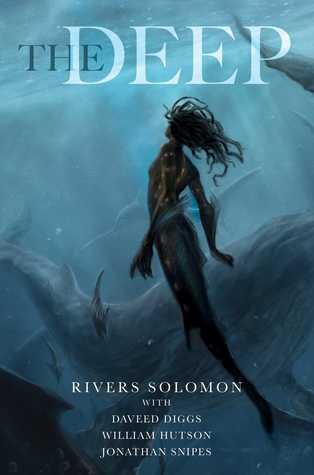 Yetu holds the memories for her people—water-dwelling descendants of pregnant African slave women thrown overboard by slave owners—who live idyllic lives in the deep. Their past, too traumatic to be remembered regularly, is forgotten by everyone, save one—the historian. This demanding role has been bestowed on Yetu.
Yetu remembers for everyone, and the memories, painful and wonderful, traumatic and terrible and miraculous, are destroying her. And so, she flees to the surface, escaping the memories, the expectations, and the responsibilities—and discovers a world her people left behind long ago.
Yetu will learn more than she ever expected to about her own past—and about the future of her people. If they are all to survive, they'll need to reclaim the memories, reclaim their identity—and own who they really are.
Inspired by a song produced by the rap group Clipping for the This American Life episode "We Are In The Future," The Deep is vividly original and uniquely affecting.
AKWAEKE EMEZI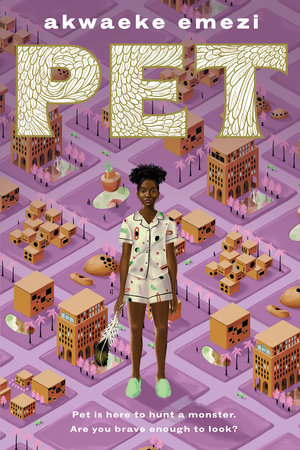 There are no more monsters anymore, or so the children in the city of Lucille are taught. With doting parents and a best friend named Redemption, Jam has grown up with this lesson all her life. But when she meets Pet, a creature made of horns and colours and claws, who emerges from one of her mother's paintings and a drop of Jam's blood, she must reconsider what she's been told. Pet has come to hunt a monster, and the shadow of something grim lurks in Redemption's house. Jam must fight not only to protect her best friend, but also to uncover the truth, and the answer to the question — How do you save the world from monsters if no one will admit they exist?
In their riveting and timely young adult debut, acclaimed novelist Akwaeke Emezi asks difficult questions about what choices a young person can make when the adults around them are in denial.
K. ANCRUM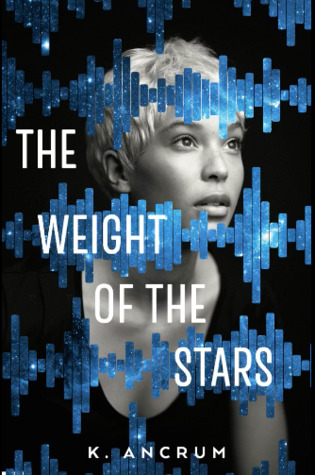 Ryann Bird dreams of traveling across the stars. But a career in space isn't an option for a girl who lives in a trailer park on the wrong side of town. So Ryann becomes her circumstances and settles for acting out and skipping school to hang out with her delinquent friends.
One day she meets Alexandria: a furious loner who spurns Ryann's offer of friendship. After a horrific accident leaves Alexandria with a broken arm, the two misfits are brought together despite themselves—and Ryann learns her secret: Alexandria's mother is an astronaut who volunteered for a one-way trip to the edge of the solar system.
Every night without fail, Alexandria waits to catch radio signals from her mother. And its up to Ryann to lift her onto the roof day after day until the silence between them grows into friendship, and eventually something more . . .
KAYLNN BARRON
It's 200 years since Cinderella found her prince, but the fairytale is over.
Sophia knows the story though, off by heart. Because every girl has to recite it daily, from when she's tiny until the night she's sent to the royal ball for choosing. And every girl knows that she has only one chance. For the lives of those not chosen by a man at the ball . are forfeit.
But Sophia doesn't want to be chosen – she's in love with her best friend, Erin, and hates the idea of being traded like cattle. And when Sophia's night at the ball goes horribly wrong, she must run for her life. Alone and terrified, she finds herself hiding in Cinderella's tomb. And there she meets someone who will show her that she has the power to remake her world.
SAMANTHA IRBY
Sometimes you just have to laugh, even when life is a dumpster fire. With We Are Never Meeting in Real Life., "bitches gotta eat" blogger and comedian Samantha Irby turns the serio-comic essay into an art form. Whether talking about how her difficult childhood has led to a problem in making "adult" budgets, explaining why she should be the new Bachelorette–she's "35-ish, but could easily pass for 60-something"–detailing a disastrous pilgrimage-slash-romantic-vacation to Nashville to scatter her estranged father's ashes, sharing awkward sexual encounters, or dispensing advice on how to navigate friendships with former drinking buddies who are now suburban moms–hang in there for the Costco loot–she's as deft at poking fun at the ghosts of her past self as she is at capturing powerful emotional truths.
CLAIRE KANN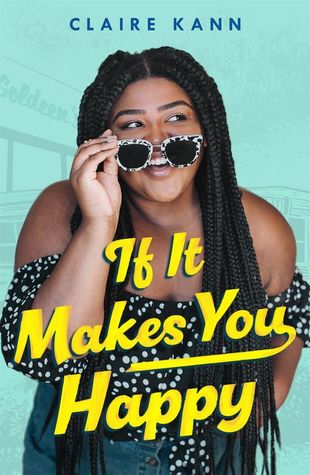 High school finally behind her, Winnie is all set to attend college in the fall. But first she's spending her summer days working at her granny's diner and begins spending her midnights with Dallas—the boy she loves to hate and hates that she likes. Winnie lives in Misty Haven, a small town where secrets are impossible to keep—like when Winnie allegedly snaps on Dr. Skinner, which results in everyone feeling compelled to give her weight loss advice for her own good. Because they care that's she's "too fat."
Winnie dreams of someday inheriting the diner—but it'll go away if they can't make money, and fast. Winnie has a solution—win a televised cooking competition and make bank. But Granny doesn't want her to enter—so Winnie has to find a way around her formidable grandmother. Can she come out on top?