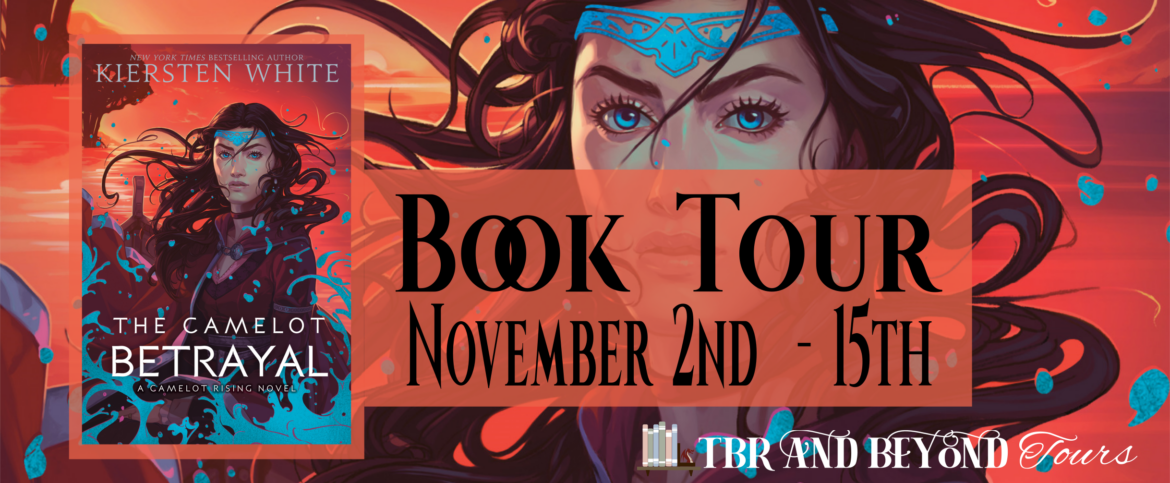 First, a HUGE thank you to the awesome team at TBR and Beyond BOok Tours! I was thrilled to be accept! I adored the first novel in this trilogy and could not wait to tumble back into the world that White reinvented!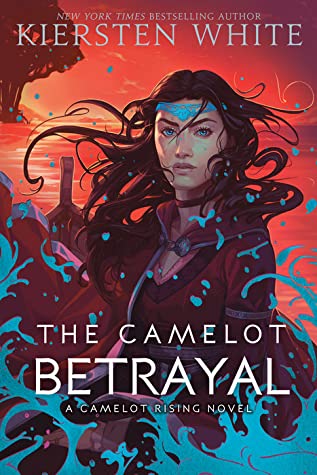 EVERYTHING IS AS IT SHOULD BE IN CAMELOT: King Arthur is expanding his kingdom's influence with Queen Guinevere at his side. Yet every night, dreams of darkness and unknowable power plague her.

Guinevere might have accepted her role, but she still cannot find a place for herself in all of it. The closer she gets to Brangien, pining for her lost love Isolde, Lancelot, fighting to prove her worth as Queen's knight, and Arthur, everything to everyone and thus never quite enough for Guinevere–the more she realizes how empty she is. She has no sense of who she truly was before she was Guinevere. The more she tries to claim herself as queen, the more she wonders if Mordred was right: she doesn't belong. She never will.

When a rescue goes awry and results in the death of something precious, a devastated Guinevere returns to Camelot to find the greatest threat yet has arrived. Not in the form of the Dark Queen or an invading army, but in the form of the real Guinevere's younger sister. Is her deception at an end? And who is she really deceiving–Camelot, or herself? 
How AMAZING is that cover?! That cover alone would have me itching for a purchase!
So what exactly The Camelot Betrayal?
Is the highly-anticipated sequel to The Guinevere Deception!
Is an enchanting and captivating retelling of the Camelot Stories.
Is told from the perspective of Guinevere, sent to Camelot for means other than marriage
Features a diverse and heart felt cast.
I am over the moon with this sequel! I already thoroughly enjoyed TGD but this one blew me away! This book does not suffer from the sequel syndrome at all!
Throughout the magic and mayhem, the heart of the story -for me- is the relationships. I was so smitten with Sir Lancelot and Guin. The geniune care that each holds for each other is powerful, even on page. It's not often we see really strong friendships between women in YA books, and that's something that I really enjoy about White's work.
I'm not a fan of Arthur. I really want to like him, he is not the most horrible person in the universe, OBVI – but I really don't like him. Guin deserves so much better. SHE. DESERVES. BETTER. Arthur really felt like a character in the first novel, but this time around…. it felt like he was a posable doll that did nothing. I'M SORRY! I wish I could love him again!
Guin is an improving character as well. She still makes sense – absolutely – but she's learning about herself, who she is, what she wants. She's making choices that she thinks will help her find her home, the place she fits in like the puzzle piece that has been missing in her own heart. (And to be frank, we all experience that at one point or another.) This aspect of Guin is so easily relatable. Even if Guin wasn't extremely likable, this allows a certain amount of investment, allowing us to cheer her on.
Even if characters are not what draws you to read, this plot is *chef's kiss* over all. The pacing moves much quicker than the previous novel, leading the reader to easily bypass the lulls that happen in sequels. I can't divulge too much, because I really feel like I would not be able to stop BUT THE ENDING OF THIS BOOK KILLED ME.
I need the next one now, OKAY??
Some of my most favorite parts of White's writing is how easily it can be quoted.
Below are my favorite quotes from the book.
'Magic always had a price, paid now or paid later.'
"Guinevere did not remember the stars so much as she knew them down to her soul. She had stared up at them for so long they were written on her mind where no one—not even Merlin—could erase them."
She could feel the sparks of desire, but they were nothing compared with his determination to do the right thing. 
Meet the Author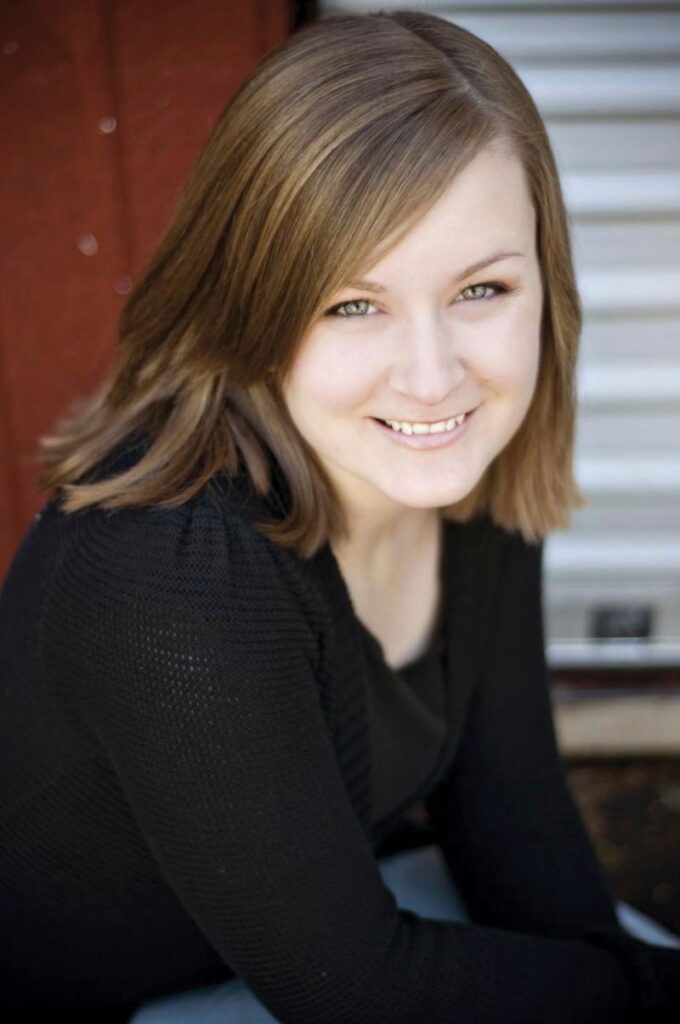 Kiersten White is the New York Times bestselling author of many books for teens and young readers, including And I Darken, Now I Rise, Bright We Burn, The Dark Descent of Elizabeth Frankenstein, and Slayer. She lives with her family near the ocean in San Diego, where she perpetually lurks in the shadows. Visit Kiersten online at KierstenWhite.com and follow @KierstenWhite on Twitter.